How to add a weather information clip to your playlist
Windows Player: Starter, Pro, Premium
Web Player: Starter, Pro, Premium
LG webOS Signage Player: Starter, Pro, Premium
Samsung SMART Signage Platform (SSSP / Tizen) Player: Starter, Pro, Premium
Brightsign Player: Starter, Pro, Premium
Android Player: Starter, Pro, Premium
Linux Player: Starter, Pro, Premium
macOS Player: Starter, Pro, Premium
Your account automatically comes loaded with weather information display templates. You can see some of the available choices below.
Landscape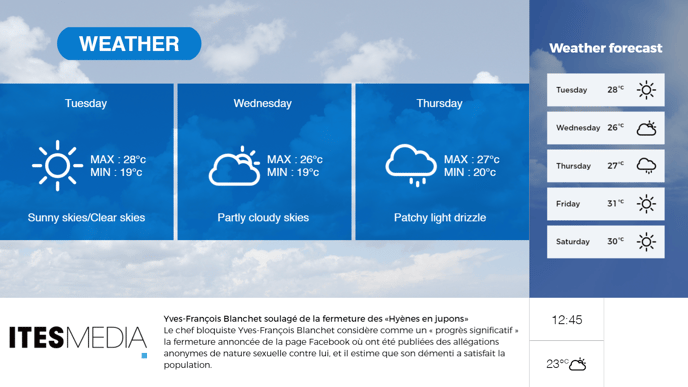 Portrait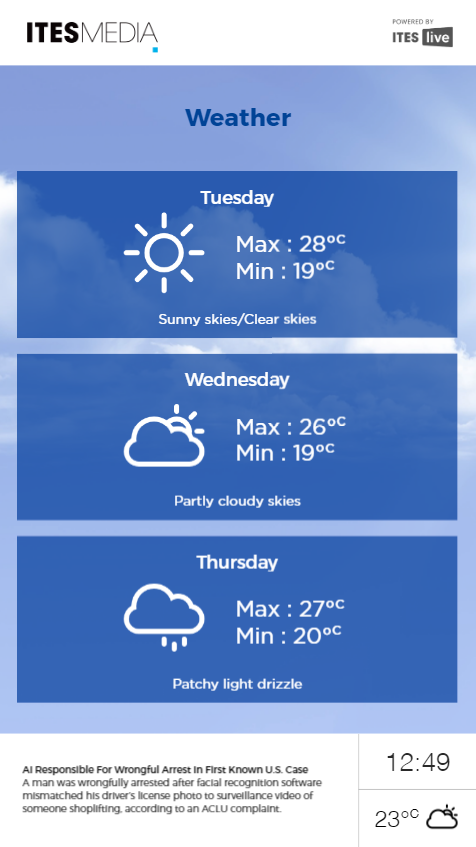 The resolution settings for the various weather clip templates are as follows:
Main zone (landscape): 1477x831
Main zone (portrait): 1080x1516
Secondary zone on the right (landscape): 443x831
Secondary zone on the bottom (landscape): 1040x249, 1180x249, 1477x249
Secondary zone on the bottom (portrait): 813x257
Note: You can also create new visuals using the content template editor available in the Pro and Premium versions.
1. Select the zone where you wish to display the weather information
There is generally a zone specifically set aside for weather information in your zone template.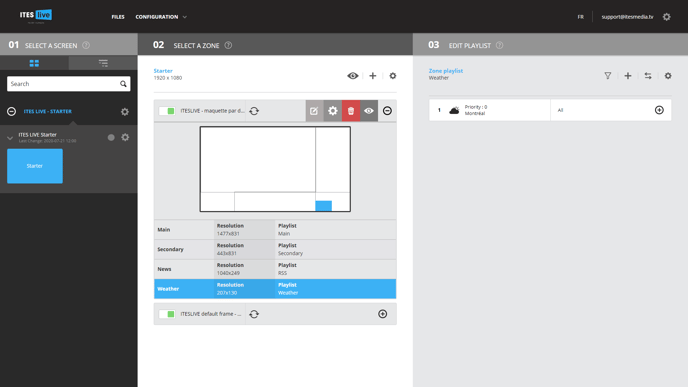 You can also incorporate weather information into other zones.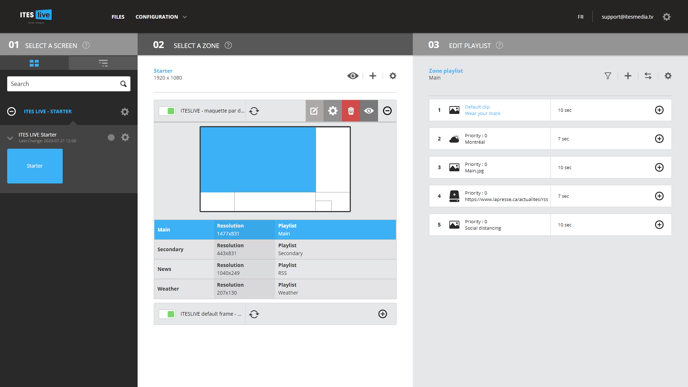 2. Click the "+" above the content of your playlist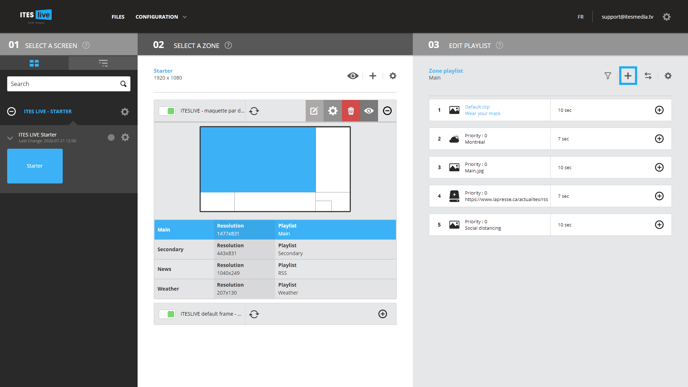 3. Choose the type of weather information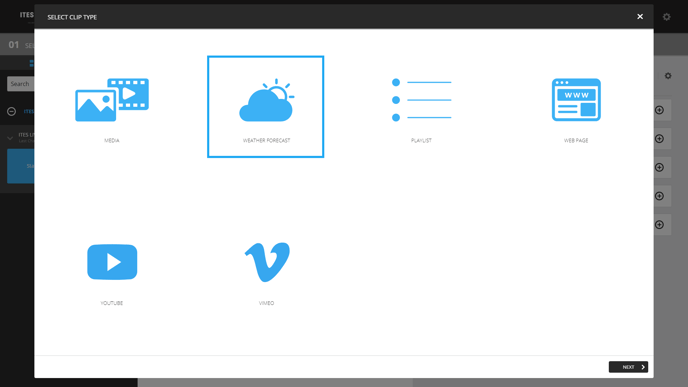 4. Choose the desired template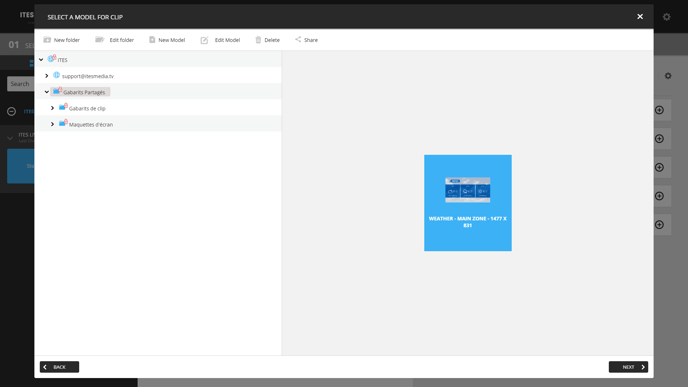 5. Select the desired city for your weather information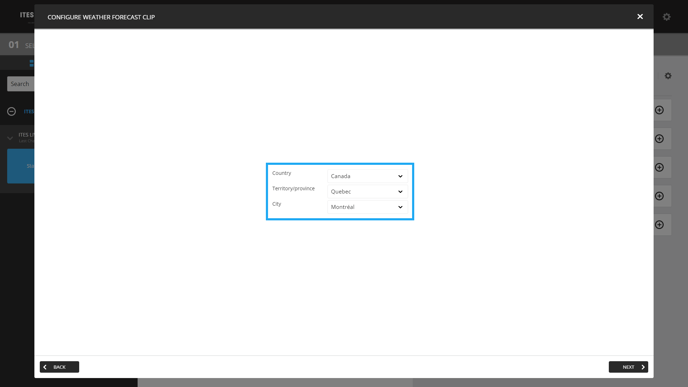 6. Adjust your clip settings
Click "Next" to adjust your clip settings.