Windows player: Starter, Pro, Premium
Web player: Starter, Pro, Premium
LG webOS Signage Player: Starter, Pro, Premium
Samsung SMART Signage Platform (SSSP / Tizen) Player: Starter, Pro, Premium
Brightsign Player: Starter, Pro, Premium
Android Player: Starter, Pro, Premium
Linux Player: Starter, Pro, Premium
macOS Player: Starter, Pro, Premium
To replace a screen frame, start by adding a new template. To proceed, you can:
Select one of your screen frames that matches the new resolution
In this article, we will be selecting one of the default templates that come with the system.
Tip: Most users won't need more than one screen frame. Alternating between different screen frames is not generally recommended. If you're looking to display a full-screen version of a given clip, you should instead use the "Full Screen" option when adding the clip.
1. Click the "+" at the step " 02 Select a Zone"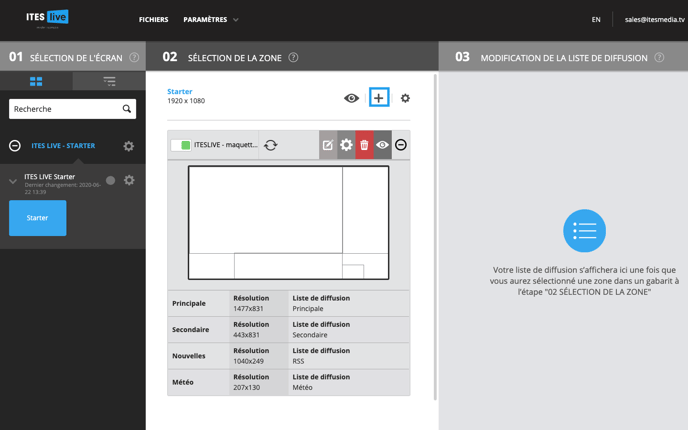 2. Select the desired template
Browse through the directories on the left and select the desired template on the right. Then click "Accept." Your screen frame has now been added.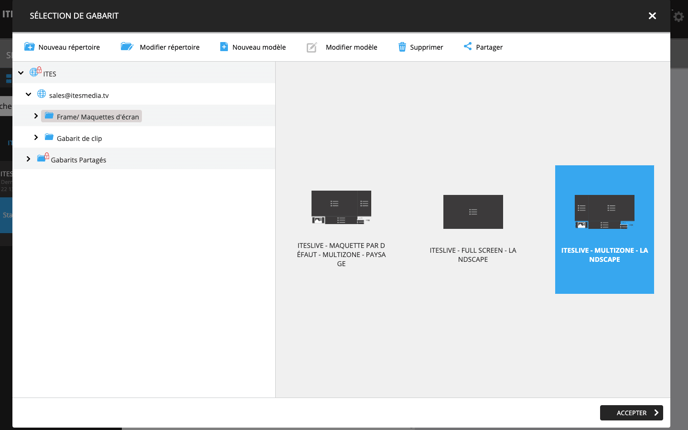 3. Define the template language
After adding the template, make sure to select the right language. Click the gear icon to access the template settings.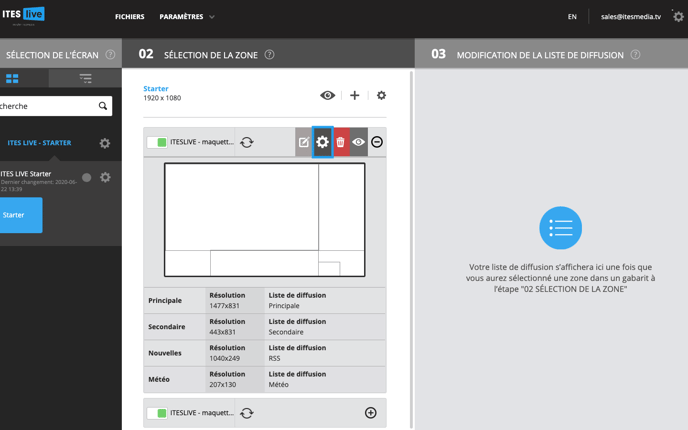 Then pick the desired language.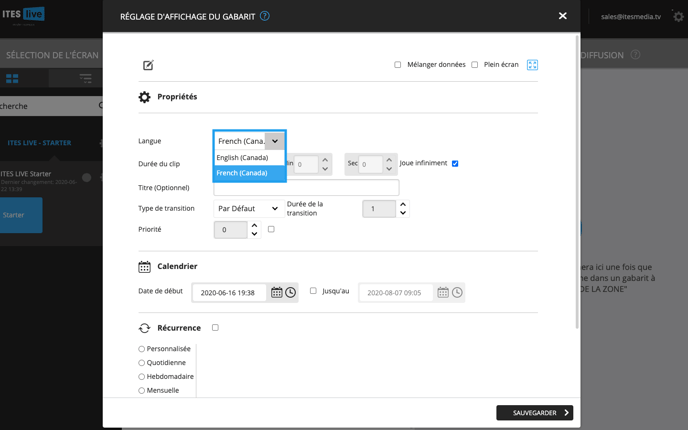 4. (Optional) Disable/delete the current template
If you wish to replace an existing template, you need to disable or delete the current selection. To disable a template, click the switch icon. To delete a template, select the trash can icon.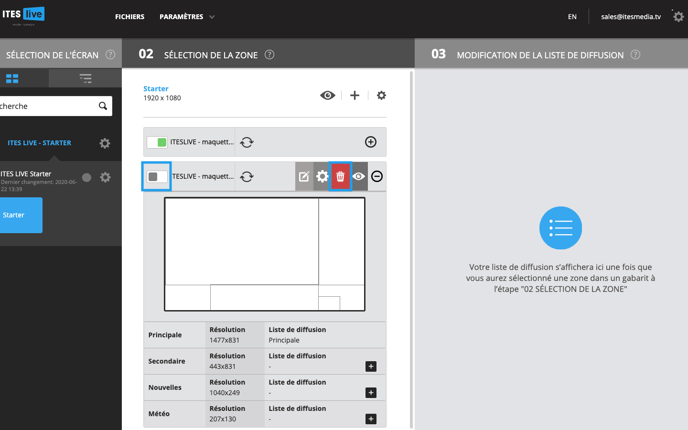 5. (Optional) Configure the other template settings
If you are using only one template, it is best to leave the default settings. To learn more about running different templates based on a programmed playlist or about any other template settings, click here.
6. Assign playlists to your zones
Once your new template has been added, you'll need to assign playlists to each of your zones.